How wonderful that you have chosen Canada as the place to study!  Starting life in a different culture presents many challenges.  You may have to adjust to a very different climate, an entirely new language, strange food and eating habits as well as any newcomer's problems with trying to get around in a new city.  We are here to help!

International Student Friendship Program 

Experience Canadian Culture and Traditions



Come join us for fun, laughter, and friendship


We are a place for international students to meet other students and Canadians


Welcome to Ottawa, Canada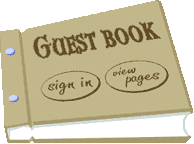 Next Event: Thanksgiving Lunch & Hike  October 7th at 10:30 a.m.